Yeah, it's too bad that newcastle is so far away from Indy. Maybe it's a good thing so I don't go broke.
I've missed it the last two years due to conflicting autocross events.
I think it's just become a "thing" with some of the upper level drivers. A chance to mix across the different race series, low pressure event, likely some friendly taunting going on. For up and coming drivers, it's become a way to prove yourself and hopefully get noticed.
Here's a pic of my fmod co-driver (indian guy) that helped blow up my fmod motors ( :rolleyes: ) from national karting news. Conor Daly is on the kart.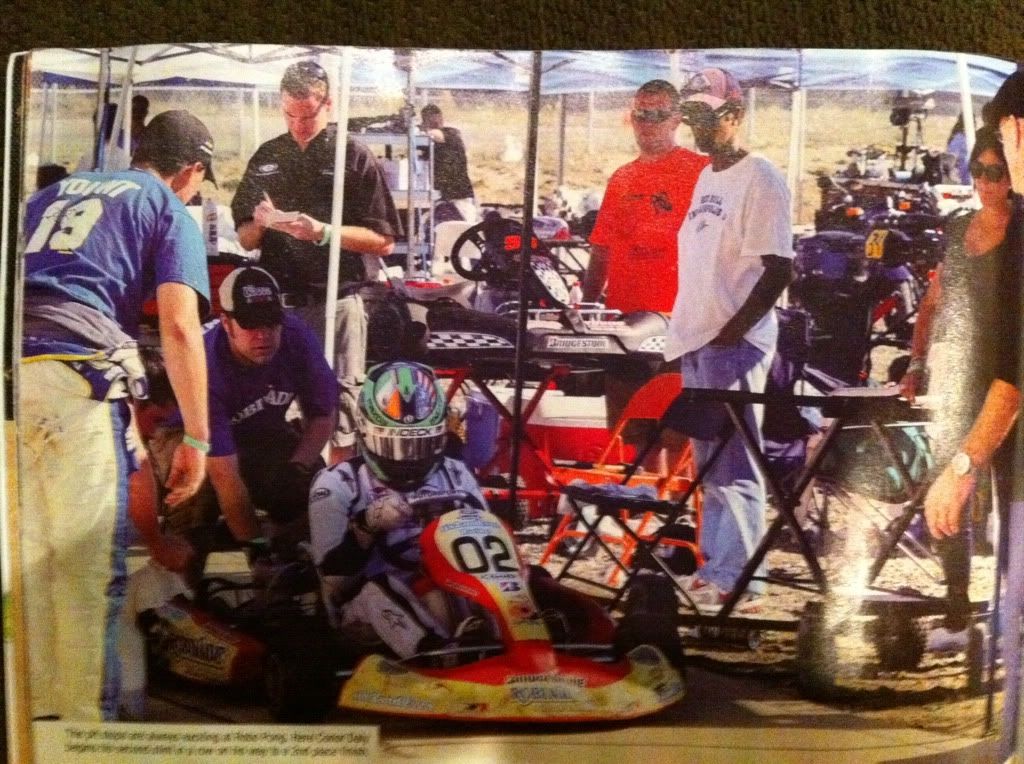 :OT: Perhaps a mod should break out the road race/kart talk into a new thread? Maybe I'll do it later. ;)